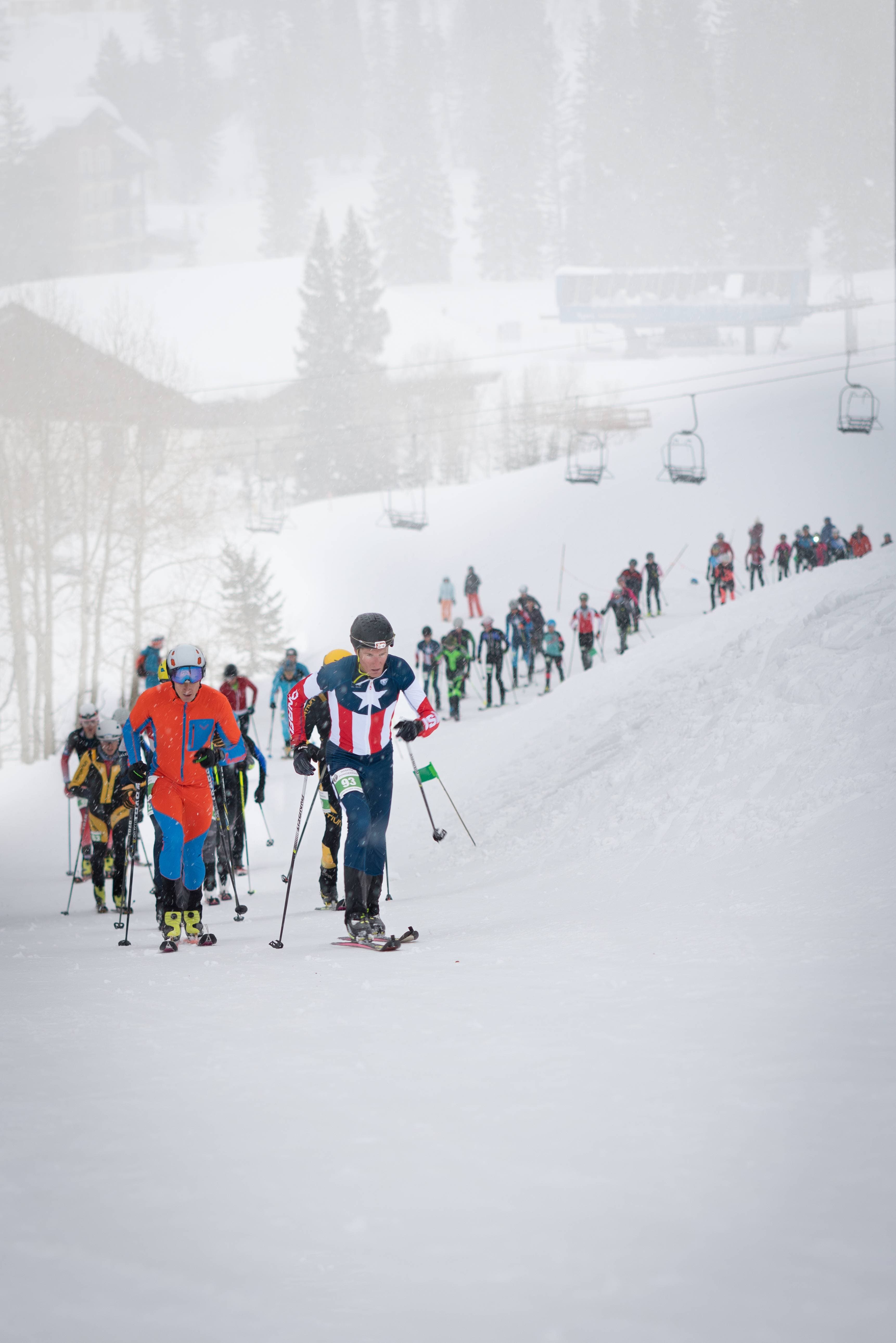 Wasatch Powderkeg
March 1 - 3, 2024
Solitude Mountain Resort
Vertical // Individual // Sprint
Presented by:
USA Skimo National Championships
North American National Championships
Photo by Ron Winslett
Registration will open January 10th for USA Skimo members, and January 15th for non-members.
Welcome
The Wasatch Powderkeg is a backcountry ski race in the heart of the central Wasatch mountains, just outside of Salt Lake City.
The PowderKeg weekend will include 3 days of racing with the vertical, individual, and sprint disciplines of skimo racing.
Don't own spandex? That's ok -- the Powderkeg celebrates those that love the backcountry by offering shorter recreational and youth divisions.
Each racer will receive an entry into our legendary raffle, which is made possible by our awesome sponsors.
Join Utah's annual backcountry celebration!
Updates for 2024
The Watach Powderkeg is the 2024 USA Skimo Championships and North American Continental Championships.
Updated courses and venue for 2024: all 3 races will take place at Solitude Resort.
2nd annual powder pint race: an introductory skimo course for 10 and under.
The Powderkeg is a USA Skimo sanctioned race, and will abide by USA Skimo rules and regulations for those interested in racing the race division.
Those not interested in racing for the championships are still welcome in the long or short course, but will be in a separate wave.
Sponsors
The Powderkeg would not be possible without the generosity of our sponsors!
Title sponsor
Gold level sponsors
Silver level sponsors
Bronze level sponsors
Nonprofit partners